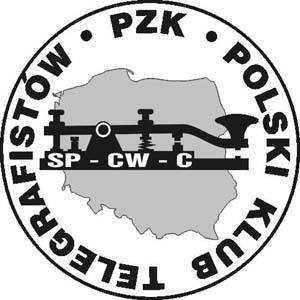 THE SP-CW-C

The Club established with the initiative of The Editors and The Publisher of – "THE QTC" – The Polish Amateur-Radio Magazine. It was on the 1st of July 1995.
The QTC Board from day one has been involved in this project as the Sponsor and Media Patronate.
The Members of "The SP-CW-C" are the Amateur-radio Operators – !! including Short Waves Listeners – "SWL" !!, spread all over the World, poeple, who are capable to understand the Code by hearing as well as being able to send the messages by hand with the use of so called:" paddles ", or" keys ".
The Aim of "The SP-CW-C" was to "flag-out" the sourse of support to those who are also willing to master these skills.
"The SP-CW-C" goals are:

Making, the Morse Code being heard on the Air. Substantive assistance to young, talented operators. To let practice the code whilst orginsied competitions – often in hard conditions and under time preassure. Running rankings and specialist competitions. Rewarding the Operators who take top places in the contests. Specialized information and publishing activities. Cooperation with similar Associations and Clubs Worldwide.
Friends and the Members of "SP-CW-C" can be found on regular basis on the QRG 3565 kHz.
ANY SPEED WELCOME!